PERFECT DOT® MR
Users´ advantages
Optimal sheet rotation
Minimized cylinder gap marks
Controlled dot gain
Excellent solids
Premium quality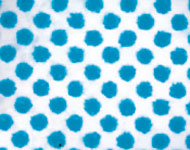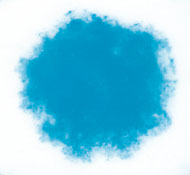 Dot reproduction
PERFECT DOT® 4-MR
The increased speed of the new generation of sheet-fed and web offset presses demands a new quality of printing blanket with optimal compressibility and good damping characteristics.
Aiming for the above mentioned goals PERFECT DOT® MR (Max.Rotation) was developed. In streak test diagrams a positive effect can be proved.
In addition PERFECT DOT® MR has been successfully applied to print on corrugated carton. Under these conditions PERFECT DOT® MR adapts superbly to the impression forces in the nip. Therefore it is possible to print on G- and F-flute while the favourable ink transfer allows a good printing result, regardless of the differences in the structure of the carton. PERFECT DOT® MR is therefore highly focussed on the special demands of such kind of stocks.
For the general application PERFECT DOT® MR is suitable for printing on paper and carton. Due to the good damping characteristics very good print results can be achieved on older web offset presses. It also shows a reduction in cylinder gap marks in this application.
Product data PERFECT DOT® MR
Surface roughness according to DIN 4768,
mechanical measuring system
Ra: 0.6 µm
Rz: 4.5 µm
Hardness according to DIN 53505
Top layer: 62 IRHD-micro
Total: 80 Shore-A
Thickness according to ISO 4593:1993
4-MR: 1.95 mm / 3-MR: 1.70 mm
Tensile strength: >4,000 N/50 mm
Stretch according to ISO 12636-4.2
at 500 N/50 mm: 4-MR: 0.80 % / 3-MR: 0.70 %
at 1,000 N/50 mm: 4-MR: 1.50 % / 3-MR: 1.00 %
Compressibility according to ISO 12636-4.5
1st cycle: 4-MR: 9.0 % / 3-MR: 8.6 %
5th cycle: 4-MR: 9.3 % / 3-MR: 9.3 %
Printing pressure
at 0.10 mm impression: 4-MR: 88 N/cm2 / 3-MR: 95 N/cm2
at 0.20 mm impression: 4-MR: 173 N/cm2 / 3-MR: 170 N/cm2
Color of top layer: blue
Surface: finest grinding