PERFECT DOT® MX
Users´ advantages
Optimal ink transfer
Controlled dot gain
High quality solids
Low sinkage factor
Premium quality
Range of application
In conventional high quality sheetfed: for paper and for premium carton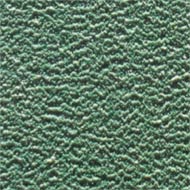 Surface structure
PERFECT DOT® MX
PERFECT DOT® MX was launched to the industry at Drupa 1990, and has been constantly modified over the years according to the changing requirements of high quality sheetfed printing.
Due to its good ink transfer properties, excellent dot sharpness and a controlled
dot gain in the mid-tones PERFECT DOT® MX succeeded at printing press manufacturer and leading printing plants all around the world.
The base for these properties is the selection of specially produced fabrics and a compressible layer with closed micro-structure.
Experts appreciate these quality characteristics.
Product data PERFECT DOT® MX
Surface roughness according to DIN 4768,
mechanical measuring system
Ra: 0.6 µm
Rz: 4.0 µm
Hardness according to DIN 53505
Top layer: 65 IRHD-micro
Total: 80 Shore-A
Thickness according to ISO 4593:1993: 1.95 mm
Tensile strength: >4,000 N/50 mm
Stretch according to ISO 12636-4.2
at 500 N/50 mm: 0.80 %
at 1,000 N/50 mm: 1.40 %
Compressibility according to ISO 12636-4.5
1st cycle: 7.7 %
5th cycle: 8.1 %
Printing pressure
at 0.10 mm impression: 77 N/cm2
at 0.20 mm impression: 142 N/cm2
Color of top layer: green
Surface: finest grinding